We will see 11 Reasons to invest in CDSL stock for multibagger returns. CDSL company handle demat shares in Demat form.
Who is CDSL?
CDSL form is Central Depository Services Limited is a listed company in the stock market.
Government of India i.e. Securities Exchange Board of India and Ministry of Finance allowed NSDL and CDSL to handle demat shares in Dematerialized form in depositories. CDSL is a company registered with the stock exchange. So statistics can be obtained as to how many new accounts were opened in how much time.
NSDL comes under NSE but is not yet listed on the stock exchange, so it is not clear how many new accounts have been opened.
Click here to read Financial planning for Children
However, CDSL share price is so high.
11 Reasons to invest in CDSL stock are

Corona and lockdown :-
Corona and lockdown have forced many youth and IT employees to work from home, giving them extra time, so many new people are turning to the stock market. And he opened a new account.
Simple Process:-
The process of opening a new CDSL account is very simple and user friendly as compared to NSDL. Hence the trend is more towards CDSL.
Growing Scope of Discount Broker :-
Long ago there were service brokers who used to go to fill the form, submit documents, sign 36 to 40 on a form, give photo to open an account. It happened that after about 5 to 7 days the account opening kit will come home, then log in again. account created. Broker means more charge in that service.
This has changed with the advent of discount brokers who have opened new accounts online within minutes of sitting at home, with the policy of zero brokerage for broker delivery and very low brokerage for intraday. And here also the demat account was increasing.
Decreasing Interest Rates :-
The interest rates on bank fixed deposits are gradually coming down. The interest rates, which used to be 12 to 14 per cent, have now come down to 3 to 5 per cent. So which is the way to go with less risk and better interest rate than the stock market. That's why the number of people coming here increased.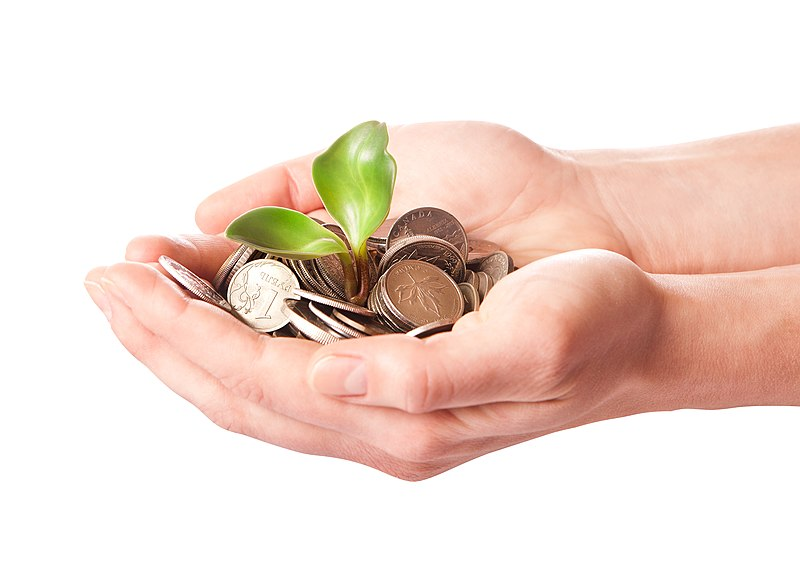 Click here to know about Moneycontrol app review
Educated Investor :-
The retail investor are now smart and knowledgeable. Before entering the stock market he does some training on it and then enters it and it gives him success.
Growing expansion of internet and mobile:-
The internet which was limited to laptops or desktops is now easily accessible on mobiles as well. Mobile apps are available for trading shares of all brokers, and You can trad anytime, anywhere from mobile. So you can easily trade under a tree or in a parking lot.
Sensex performing well:-
The returns of the Sensex have been increasing in the last few years. Returns now appear to be better than any other investment tool. That's why the time to go to the stock market is increasing.
Click here to know about Invest in mutual funds for Financial goals of your life.
Sensex and Nifty fell again in 2021:-
Corona broke out and then the market collapsed. But as a result many good companies became available at low prices and then the market that went down came up and went to a high level in six months, so new account holders also came. Bata stock was at 900, which is now 1600, Demart has gone from 1800 to 3300.
Some stocks have doubled or tripled. Intelligent and studious investors get the benefit of multibagger stock. Where many stocks like Dabur, ICICI Bank, TCS were at lower levels and now at higher levels.
Increasing number of IPOs:-
As the market grew, so did new IPOs. Under the misconception that IPO is for short term listing gainer, IPO is getting huge response, and accounts are increasing.
Click here to see What is the best advice for students?
Learning share market and earning money from stock market :-
Learn about strategies and concepts of the stock market. Try to build long term wealth instead of short term money. Learn for a few days and leave the job. Influenced by such advertisements, a very young class, the working class, moved here and opened new accounts. In which this training institute got a lot of commission on the new account but the investor got overwhelmed.
Growth in mobile space, internet access, increasing number of IPOs will bring new demat account holders to CDSL.
LIC's upcoming big IPO:-
In future, Government of India will launch a big IPO of LIC. And the government will try its best to make this IPO a success. For this, the minimum IPO amount can be Rs 15,000 to Rs 7,500.
In this IPO there will be a separate quota for LIC policyholder, a separate quota for retail. There will be quota for LIC employees. Very few current LIC policyholders have demat accounts.
Then CDSL and discount brokers will work hard for it. Account holders will increase.
CDSL has not only Demat business but also other business.
Click here to read Story of very rich young businessman which teach you lesson
CDSL's business is continuously growing, with low cost and high profits as well as no debt.
In future, CDSL will be in talks with all academic universities to convert all degree certificates to digital so that there is no need to handle paper degrees.
CDSL's IPO came in June 2017 and the IPO price was Rs.149/-.
These are 11 Reasons to invest in CDSL stock. Plese send your suggestion about CDSL stock in comment box.
Copyright Free Image source : https://commons.wikimedia.org/wiki/File:Investing_money.jpg
CDSL website- https://www.cdslindia.com/
for more articles: https://www.mytechnofriend.com
For hindi articles: https://www.mytechnofriend.in
Author of this article is "Pranav Divekar".