Life after Covid 19 pandemic all over the World will be changed.Many things such as social gathering,festivals,parties will be different after Covid 19.
The Covid 19 virus is not a guest who stays for a few days, let alone put it in a car to make you think you have escaped. It may be far away from you, or it may be sitting somewhere close to you. You made a mistake, you were a little unaware that this attack would not last. Fear of this virus is felt for many reasons. It can lead anyone to the brink of death. Once it rides on someone, he has to stay away from family and society.
Unfortunately, if someone dies, the family does not have the right to perform the funeral. We have seen that in exceptional cases, the family members have also refused to take possession of the bodies. Your friends and relatives try to stay away from you. What could be more tragic than this? So make sure the virus stays four hands away from you, even today and after the lockdown. I don't want to live like before. Now there is no other way but to live with new rules, new thoughts and new vigilance.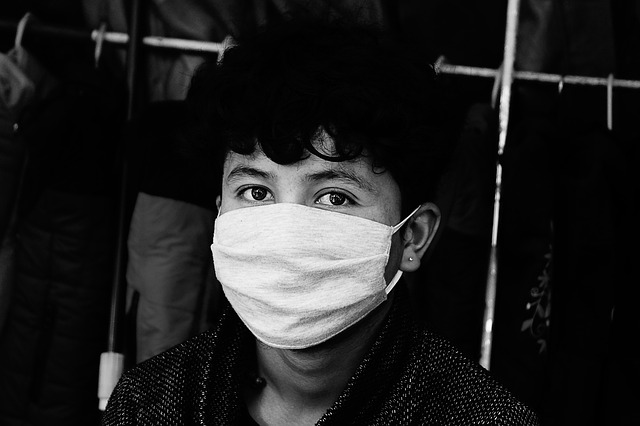 The lockdown will end soon and all transactions will start slowly. That has to be done. And only then will your exam begin. So now we have to decide what to take care of and how to change it.
Everyone's hair began to cover their heads and ears. It may have happened to many that I go to the salon once and get my hair cut. But be careful. You're about an inch away from the hairdresser, and that's about half an hour. You don't even know if the artist is corona positive or not. There will be a few more chairs next to that chair. There will be one girhaik and one artist on it too. You may not even know about their health.
Besides, you may have no idea that there is no virus on the clothes, scissors, razors used on your body. No matter how clean the groom looks, it cannot be guaranteed. This question is not just for the customer. The artist will not even know about the customer whose hair is going to be cut. So what to do Want to grow hair braids? No. There are currently battery operated machines on the market. It is easy to cut at home using it. With the help of someone in the house, the best cutting can be done. It will be to the detriment of the salon operator, but in this dangerous time, there is no other way.
Just as there is a rush to break the fast when the lockdown is over, many will have a strong desire to end hunger in many ways. We were so insistent on eating out that we didn't go out for a week to feel that something strange was going on in our lives. So don't take the road to the hotel right away. You don't know who is already sitting on the chair you are sitting on. The ash tray on the table, the tissue stand will not be constantly sanitized.
Besides, you don't know what a barn is like. You never know how the waiter will bring the food to you. How do you know if you have a sneeze when you bring that dish? If you come home infected from outside, you will definitely endanger the lives of those who are not at fault. The same situation with the hotel cinema. You've been living without movies for two months, haven't you? Then I don't want to go there for a few more months.
Even if you are going to the gym, doing massage, taking physiotherapy, you are still very close to someone. Avoid it for a while now. It is now necessary to wear a face mask. Even if you don't wear a shirt when you go out, make sure you wear a face mask. Now buy masks regularly while shopping for clothes or just like the groceries of the month. Instead, wear a mask that matches your shirt or sari. Now you can get masks of different designs. Now learn to appreciate masks like sarees.
Get addicted to social distance. Think of shakehand as a sign of irresponsibility and make it a habit to greet nicely. In every society, erect a public tap on the ground floor and restore the habit of washing one's hands and feet as one enters the house in the past.
If you get into the habit of wearing masks, stretching, washing your hands and feet, and avoiding eating out, not only coronary heart disease but also other ailments will be greatly reduced. Stay well, eating at home will boost immunity and make life healthier.
Adopting a changed lifestyle will lead to more happiness in life, less fear of illness and death. What we have lived so far has not been freedom. He had become an arbitrariness. Only time will tell if Dad will improve.
If we change during the post-lockdown exam period, there will be no fear. Let's live happily, let's live happily and enjoy life in a fear free environment.
This article is based on speech given by Ulhas Sancheti, Beed.
for more articles: https://www.mytechnofriend.com
copyright free images link: https://pixabay.com/photos/mask-man-boy-medical-nurse-3950473/
Author of this article is "Pranav Divekar".